Past Events
We held our farewell to Susan service on Saturday November 2nd 2019. Here's how Susan described it.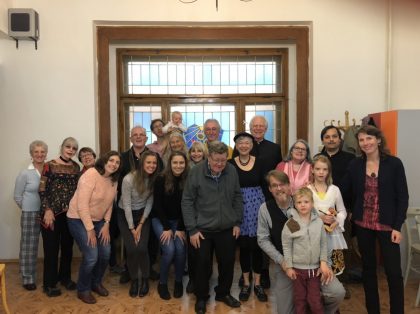 "Where do I begin? My farewell service at Unitaria was a generous, warm, emotional and loving event. I am so grateful. Grateful for the big supply of tissues to mop my eyes. The best musicians on Planet Prague played for me, Cricket and Snail some sentimental tear jerkers, Lukáš a bright mood lifting piece, and Ron with a playful version of Hit the Road Jack. Anne's poem was perfect, everyone's tributes were heartwarming. Mark's hand of fellowship, the beautiful pink silk stole, the cat toys, the artisan loaf of home made bread, the table spread with delicious snacks, the flowers, the hugs and tears … I hope I didn't leave anything or anyone out! Barbara, thanks for taking the SKP HOPO donations.
Here's a photo of my tribe … and dear Simon was taking the photo so he's not in it, but I'll get him in a pic later today.
I can't believe that I stepped inside this church 11 years ago and am still here. I only meant to stay a year, then one more, then two more, and then … well, grand babies are calling me back to the USA. Iva, you'll be great! Thanks for coming to meet me.
I have one more service in two weeks, November 16. Another pic will be forthcoming. Because the tribe is even bigger than this.
Everyone, I love you, you know I do. You've been my rock, my center, my inspiration."
We held our Charity Art Event – Everyone's Original – between the 8th and 10th November 2018 in aid of the Czech cancer charity Amelie. Nearly 140 canvases were donated and a great turnout at the opening event saw over half of them sold. A short video of the set up can be seen here and another of the opening event here. In total we raised 80,000kc, which was a brilliant success, helped by the auctioning of 7 paintings donated by professional artists. We also had the support of the Good Food Bakery and Paul who provided food and wine for the event.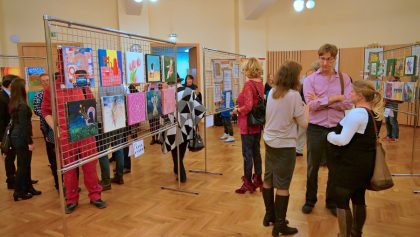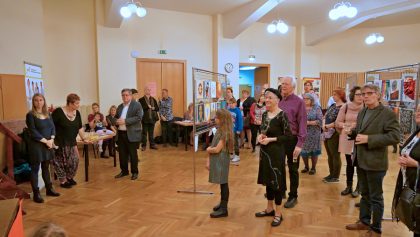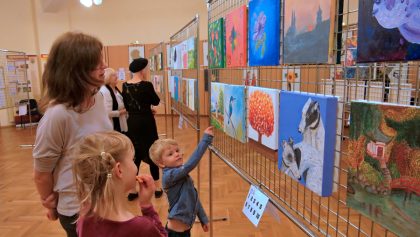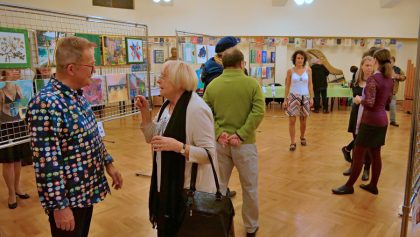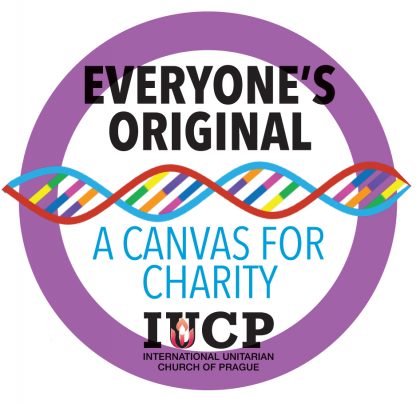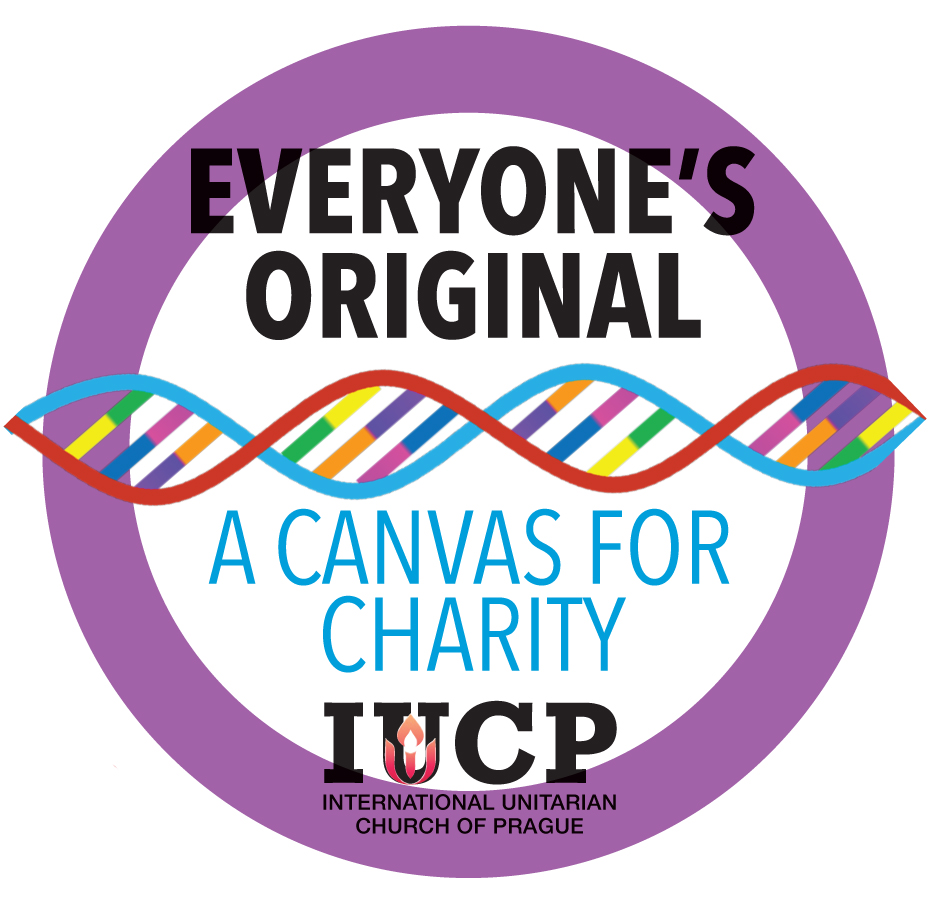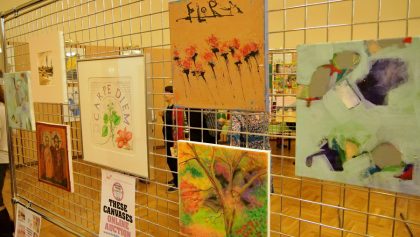 We held our Eco-Spiritual Event on Saturday, September 15th 2018 – 'Ecology and Spirituality – A Vision for Unitarianism and Unitarian Universalism in the 21st Century!'  You can view the programme here:
About 45 people attended, from as far away as Scotland, England and Germany and the event was held in English and Czech, with the help of simultaneous translation.
Our speakers were Rev. Dr. Nicole Kirk, Dr. Jiří Motl and Rev. Lara Fuchs-Holm and the meeting was chaired by Mark Shiels. Jane Beatriz, our artist in residence, also presented a specially commissioned piece to the Czech Unitarian Organisation.